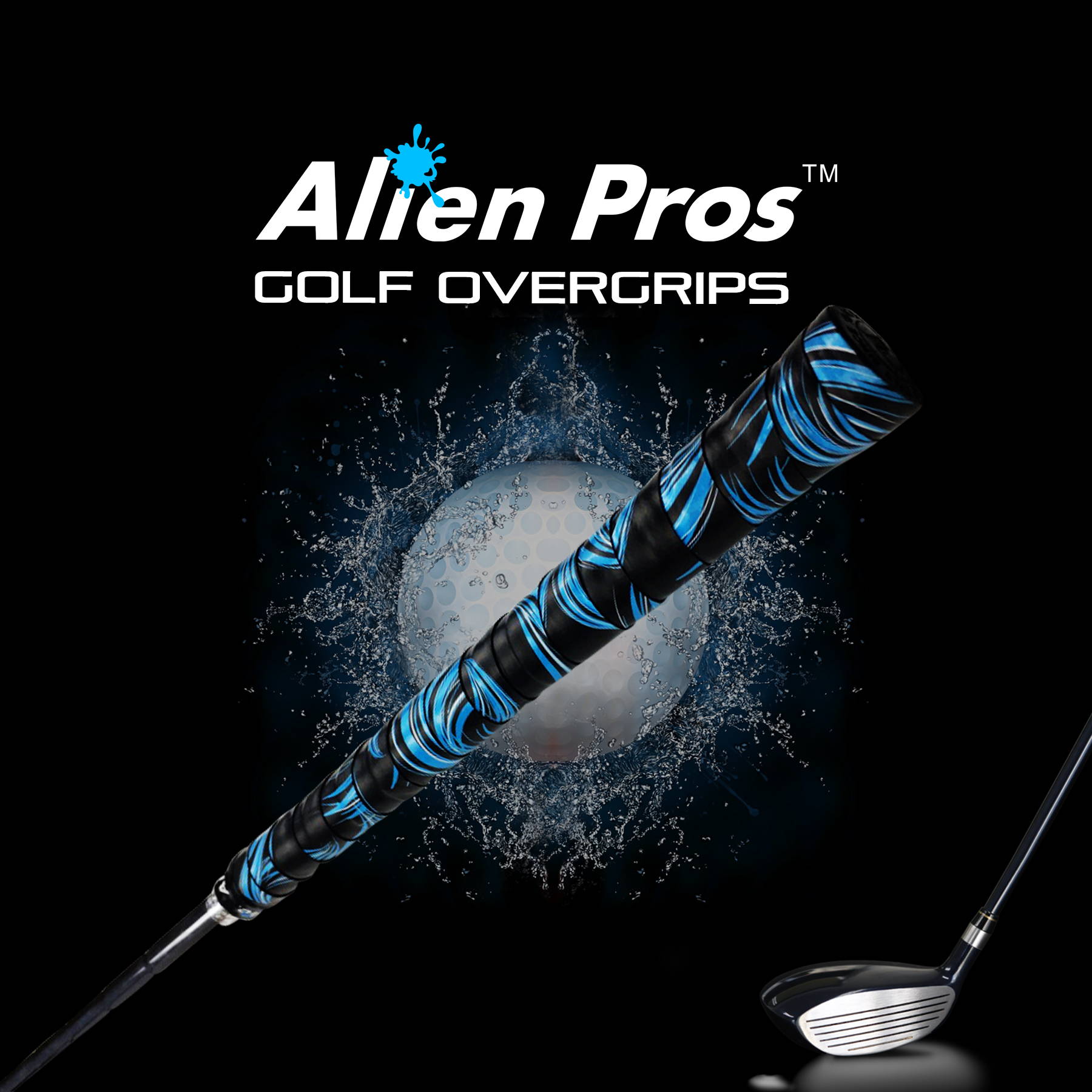 BUY A PACK OF GRIPS AND SAVE!
BUY A PACK OF GRIPS AND SAVE!
Five reasons you need Alien Pros Golf Grips on your clubs today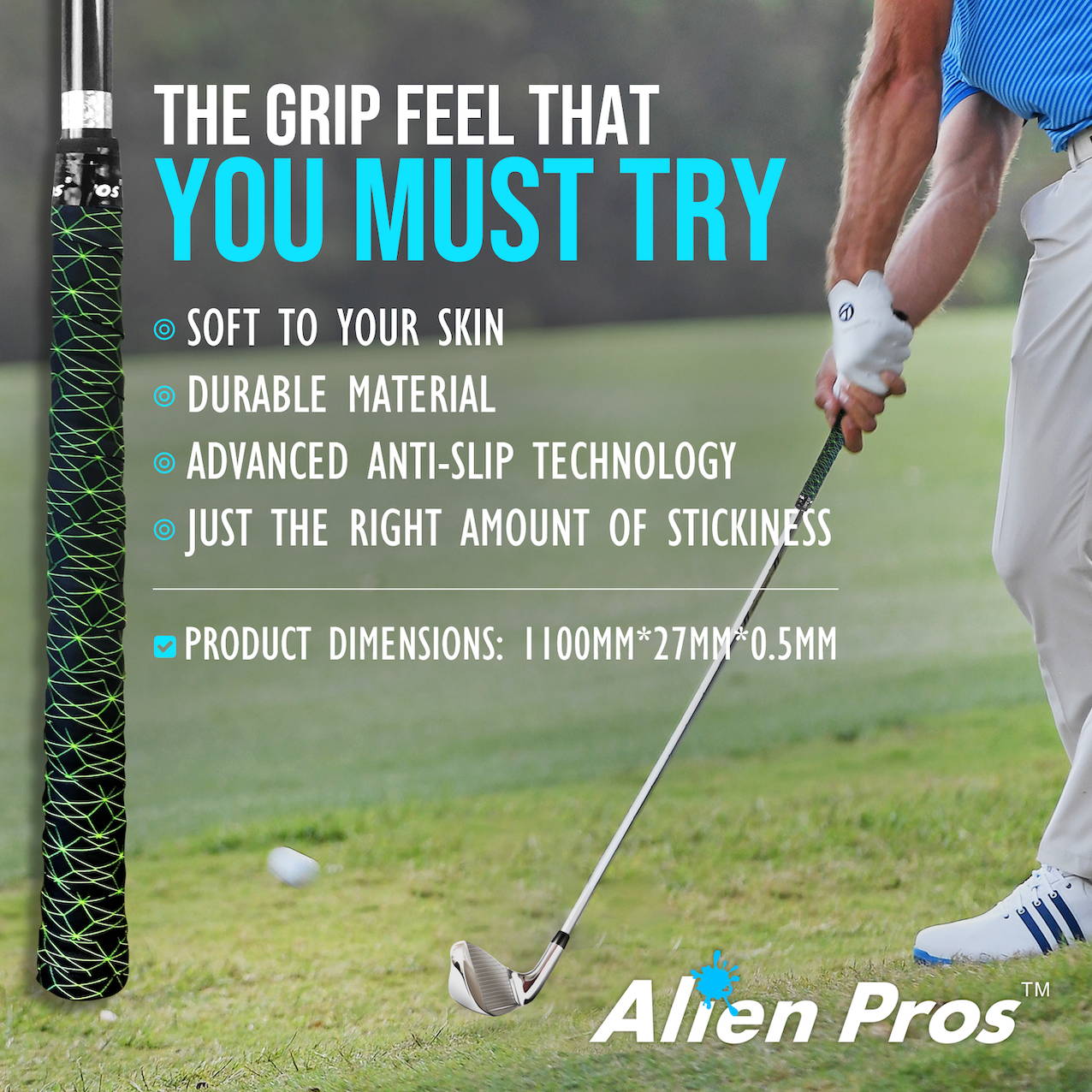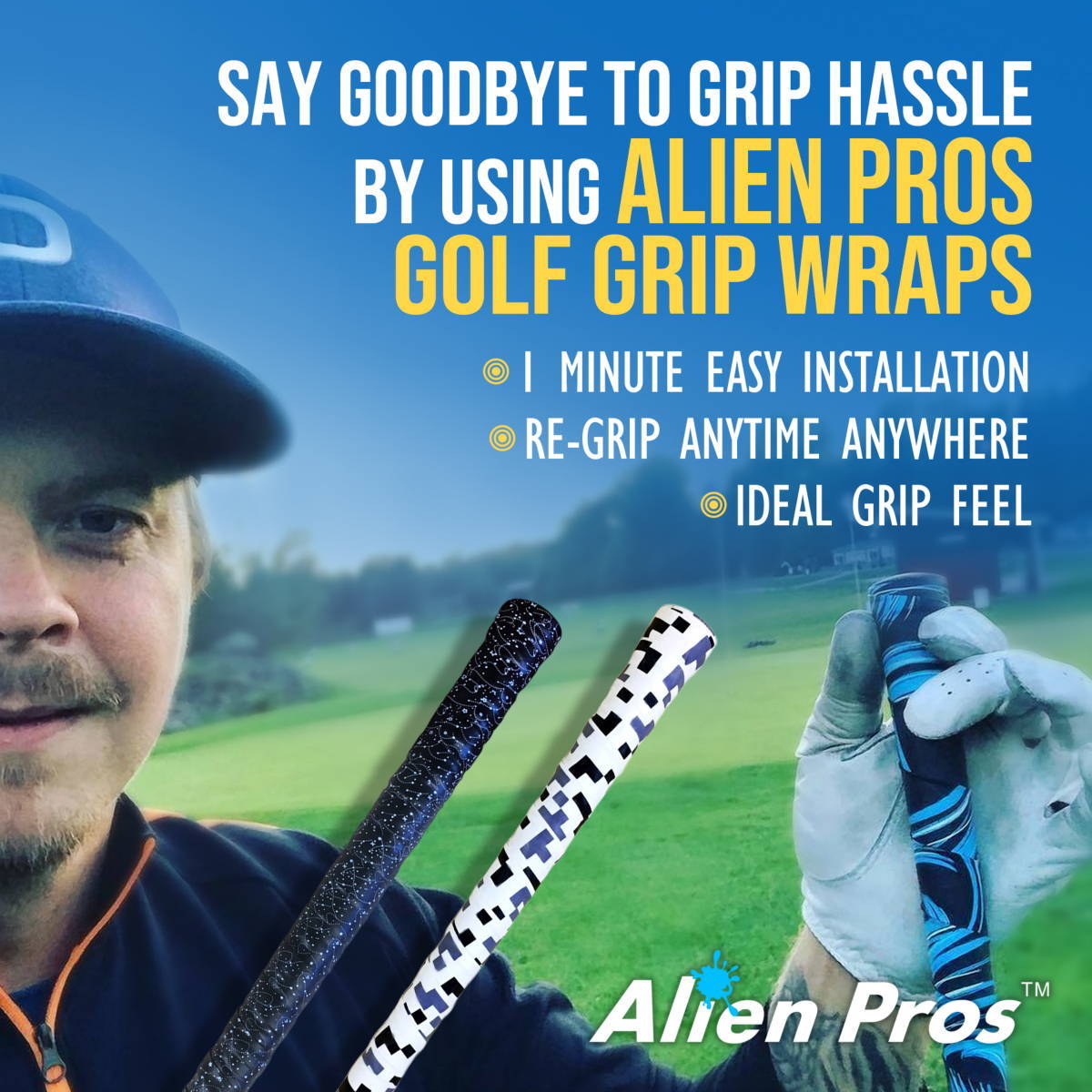 When you think of maintaining your golf clubs, the last thing you want to think about is your golf club grips. Having to battle with messy tape and solvents is enough to make anyone grumpy. Well, those days are now over. Say goodbye to expensive and time-consuming trips to the shops to get your golf grips redone; they are now simple to do yourself at home.

The Alien Pros Golf Grips are about to change your outlook on regripping your clubs in ways you never thought possible. Here is why you need them in your life:
1. They are so easy to use
Installing your golf grips has never been this easy. The simple-to-follow instructions and easy installation of the new grip are just what you have been looking for. You can regrip at home in minutes, with less hassle and drama.
You do not have to worry about the sticky tape and getting tangled up like in the past.
2. Advanced Anti-Slip technology
The new grips offer new and advanced Anti-Slip technology. The absorbent material provides just the right amount of friction, making a slightly tacky grip that won't slip in wet weather. So if you are not keen on wearing gloves, the wraps provide the perfect amount of tackiness for that non-slip drive and grip.
The Alien Pro's Golf Grips fit all-size clubs, from standard to midsize golf grips.
3. Soft to your skin
Playing a long game of Golf can play havoc on your hands, especially if you are battling with arthritis of the hands. The soft grip and texture of the golf grips are perfect for golfers that are explicitly looking for golf grips for arthritic hands. Even playing without gloves, your hands are protected with a softer grip but still give you the tackifier grip's performance.
4. Durable Material
Of course, you want your golf grips to last. Another great feature of buying the Alien Pro's Golf Grips is they are cost-effective. They are made from durable materials, so they last longer than the traditional tape. You can get brand new-looking and feeling golf grips for less in just a few minutes.
5. They come in a range of colours and patterns
Not only do you get form and function, but they also look great. You can choose from a wide range of 11 different patterns to choose from.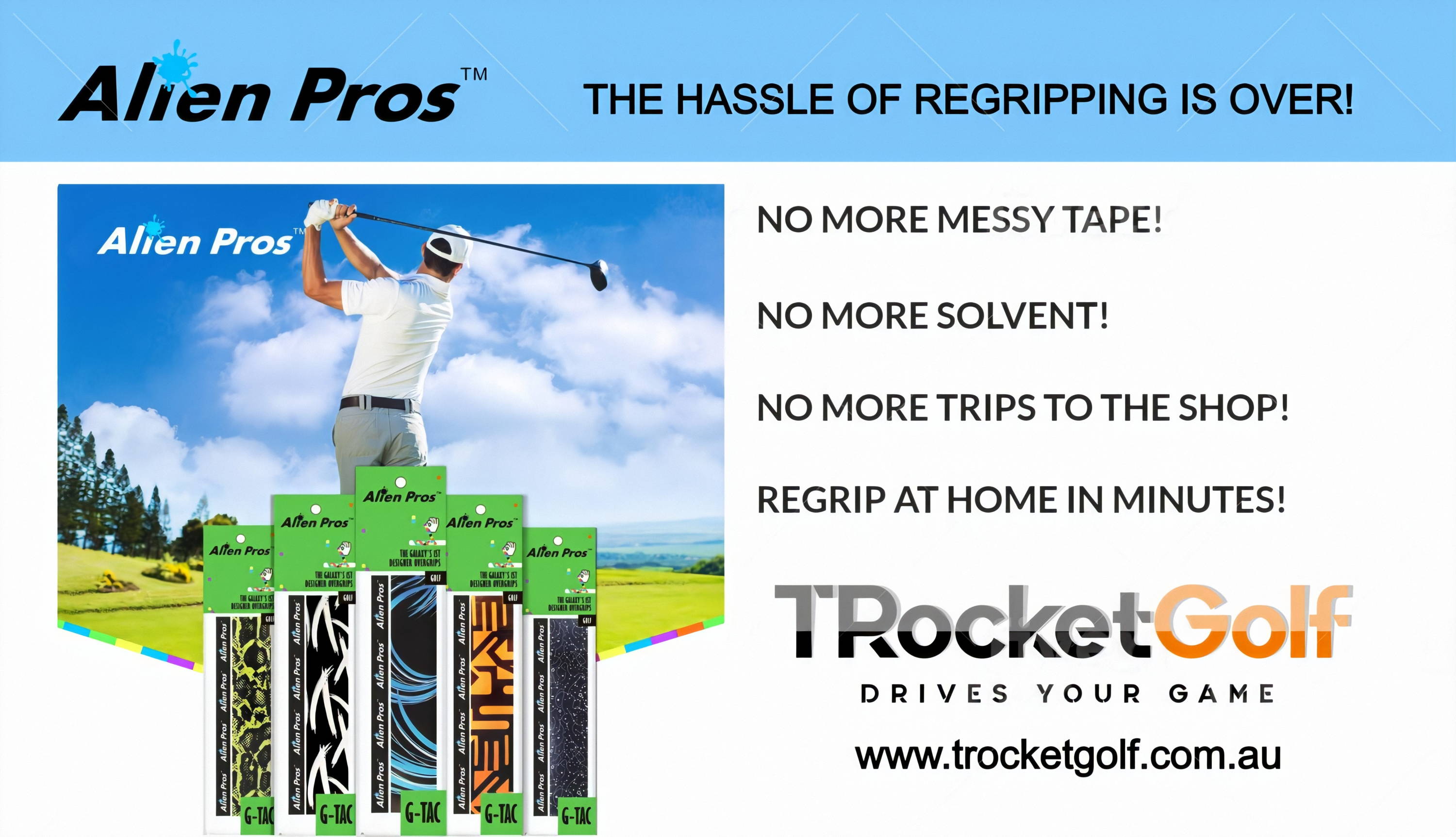 11 GREAT PATTERNS TO CHOOSE FROM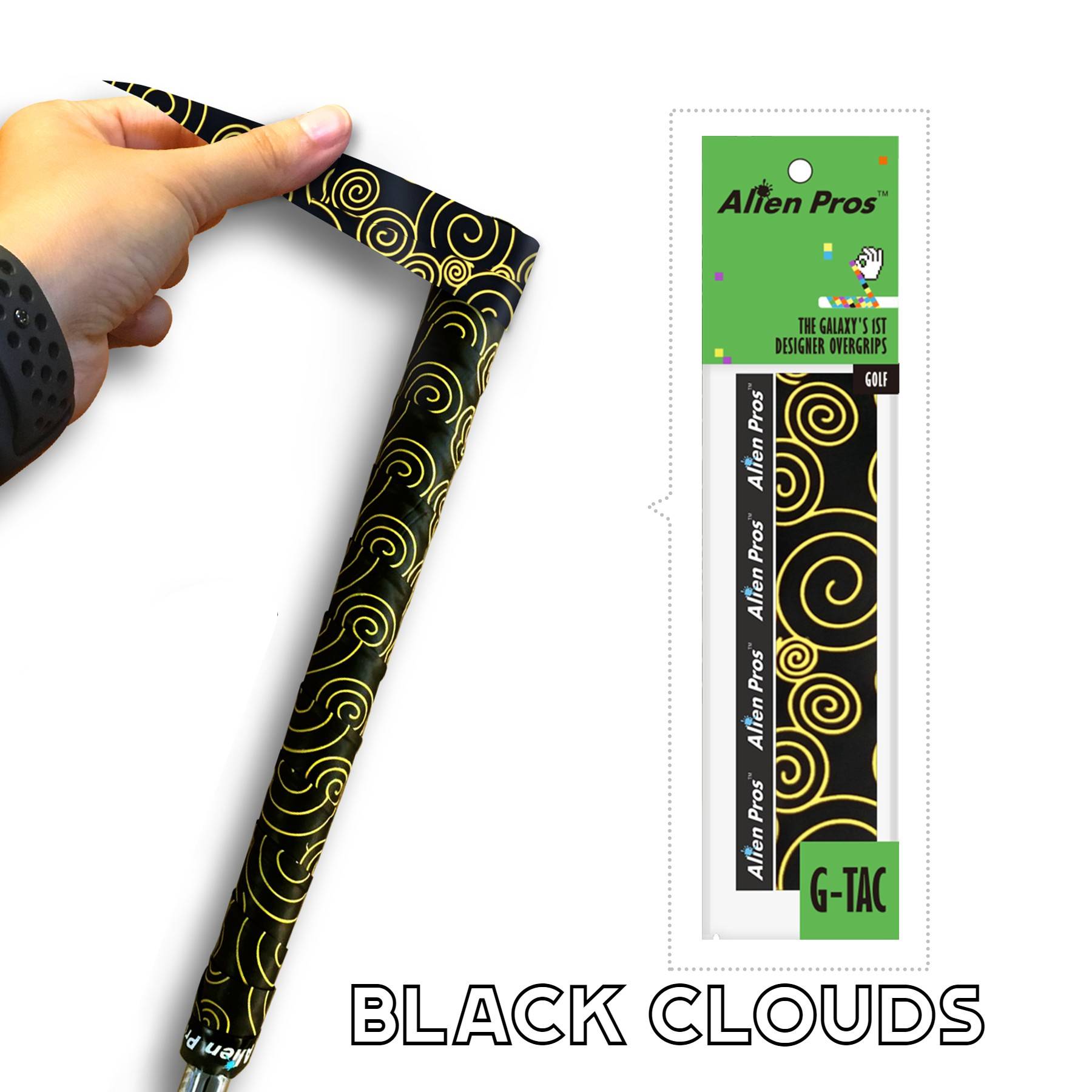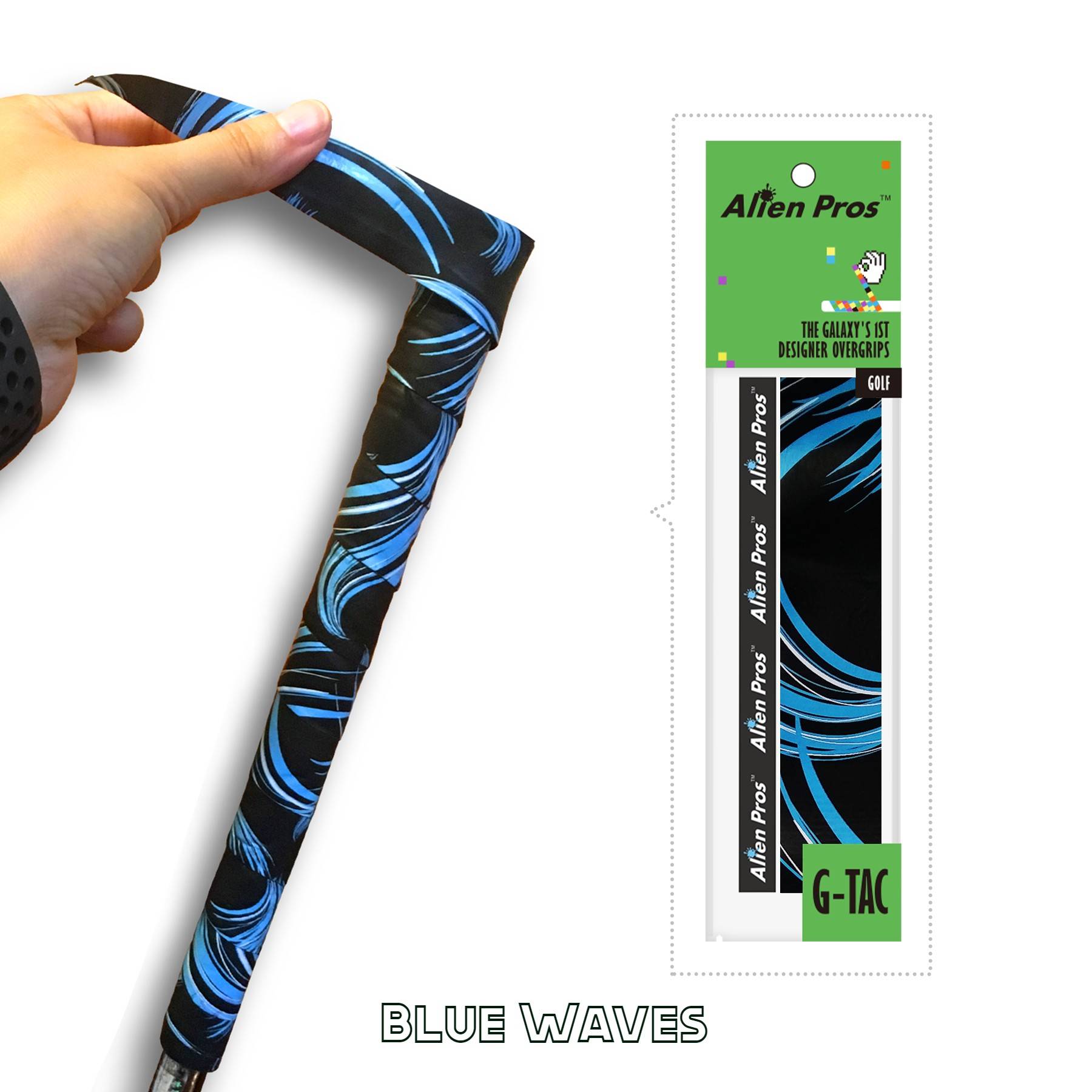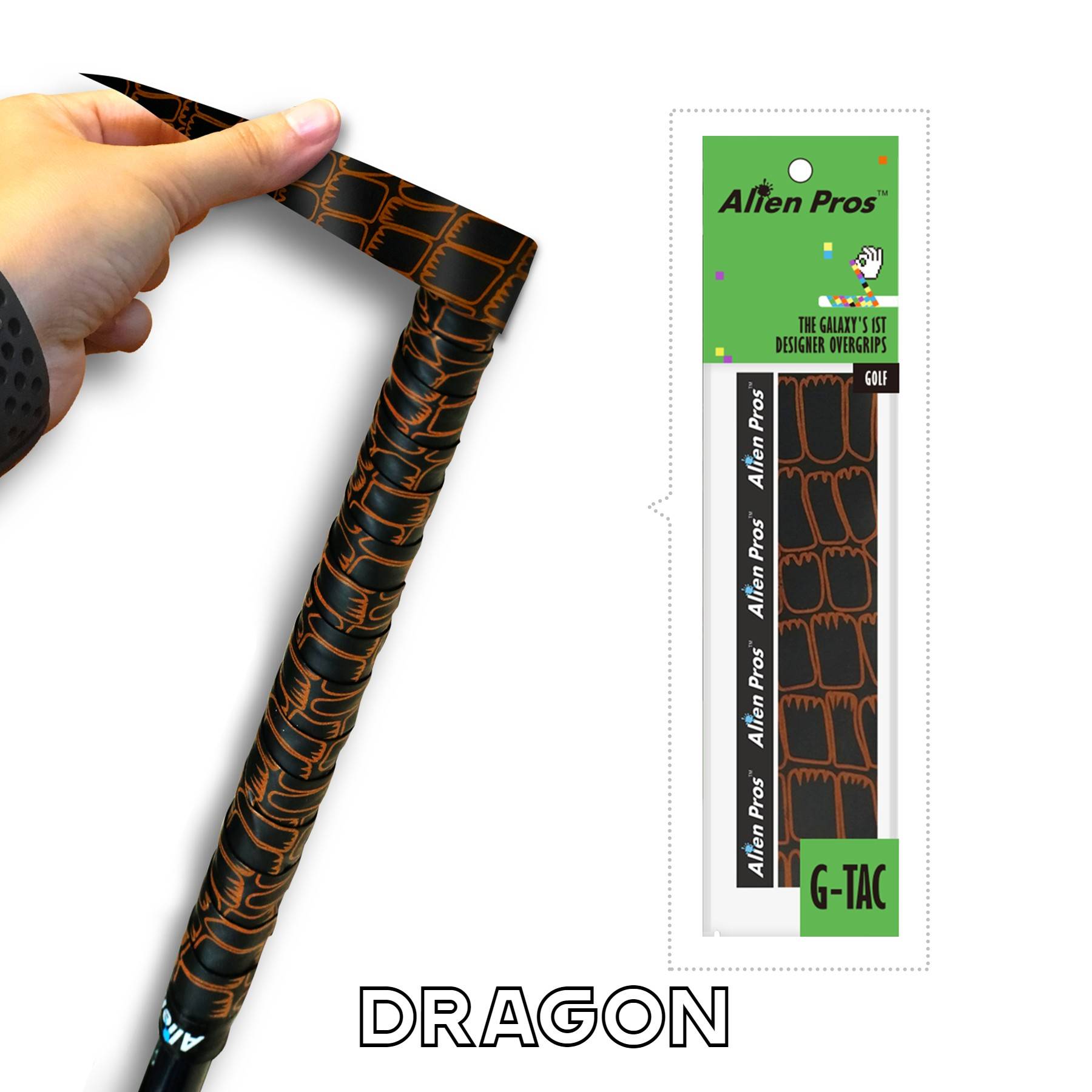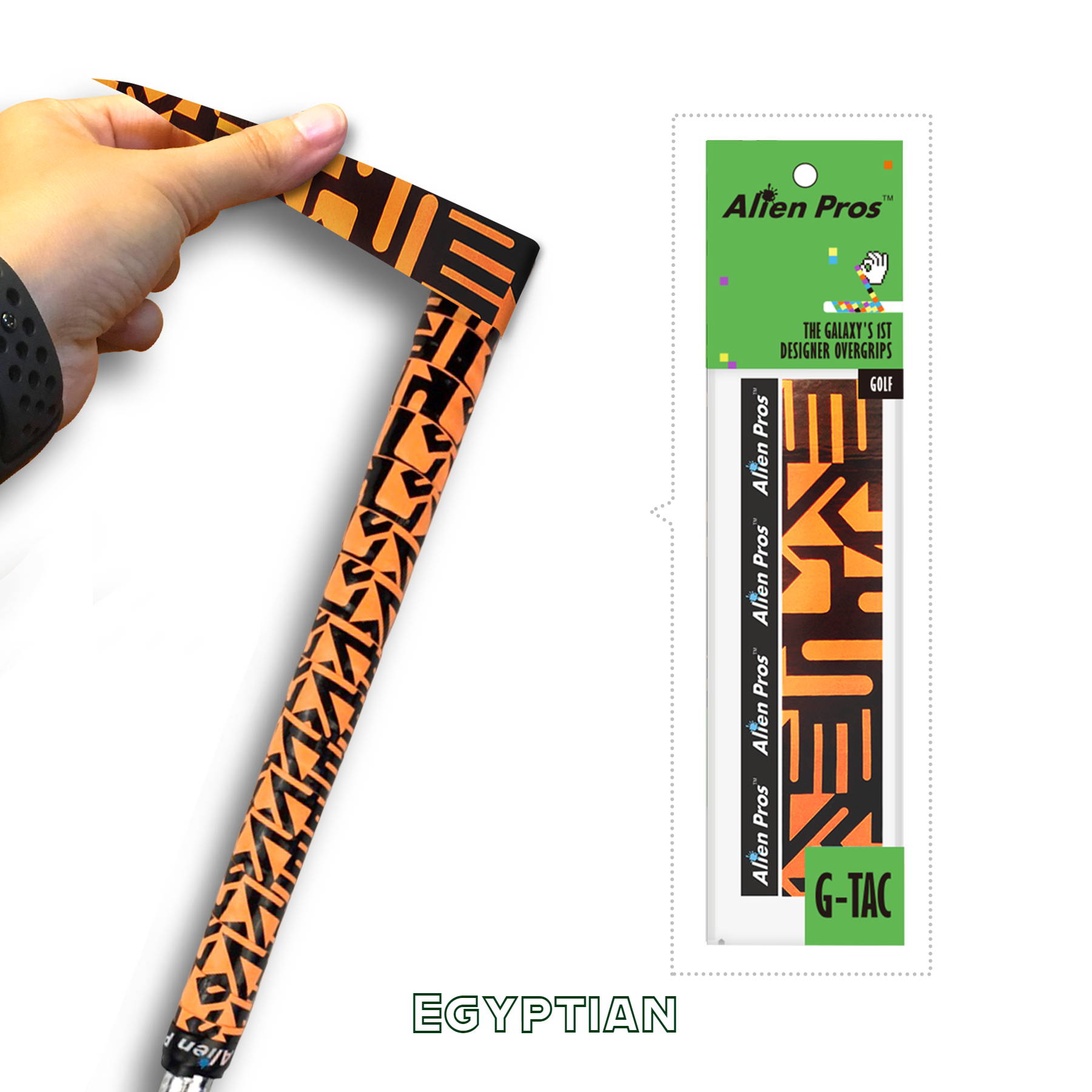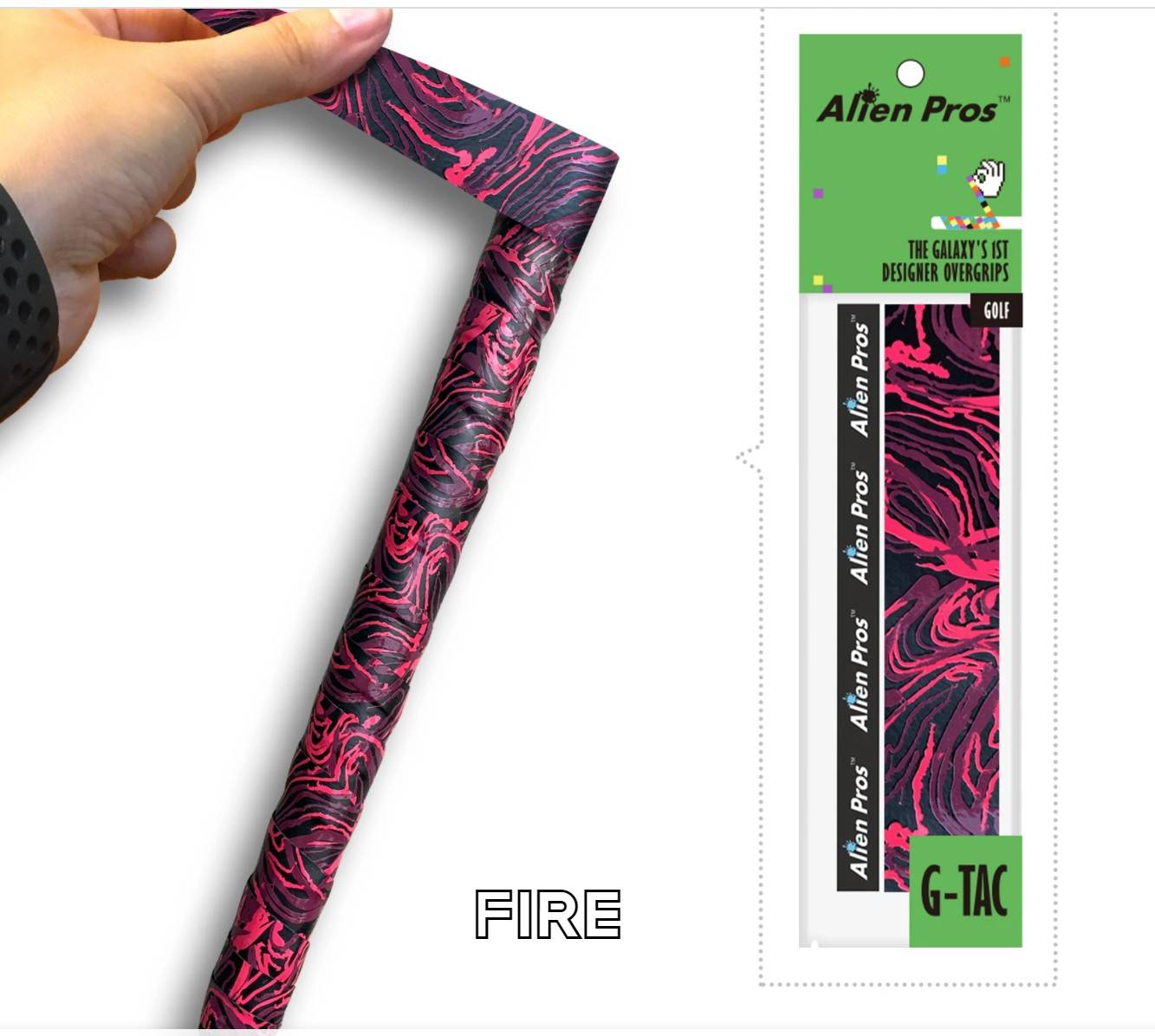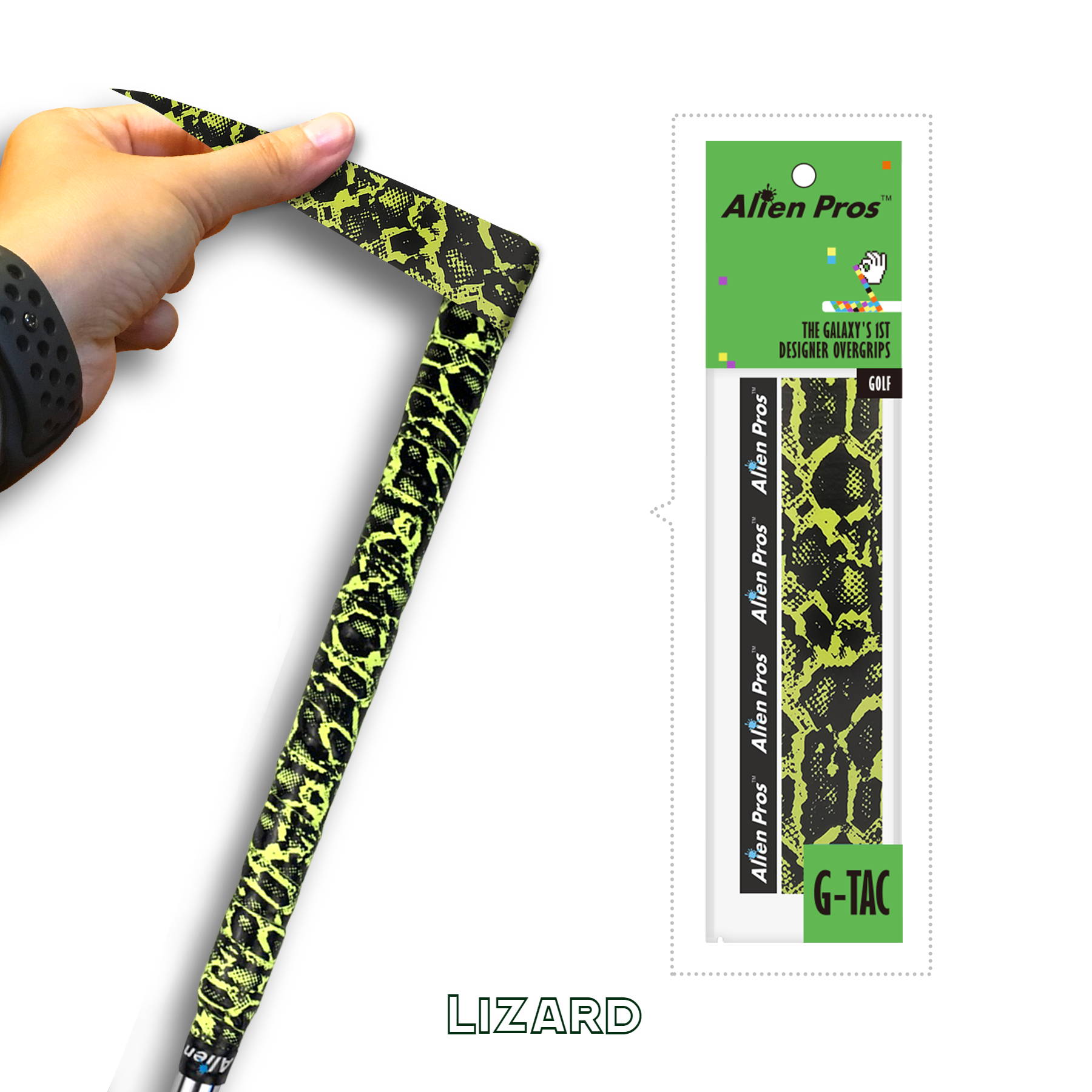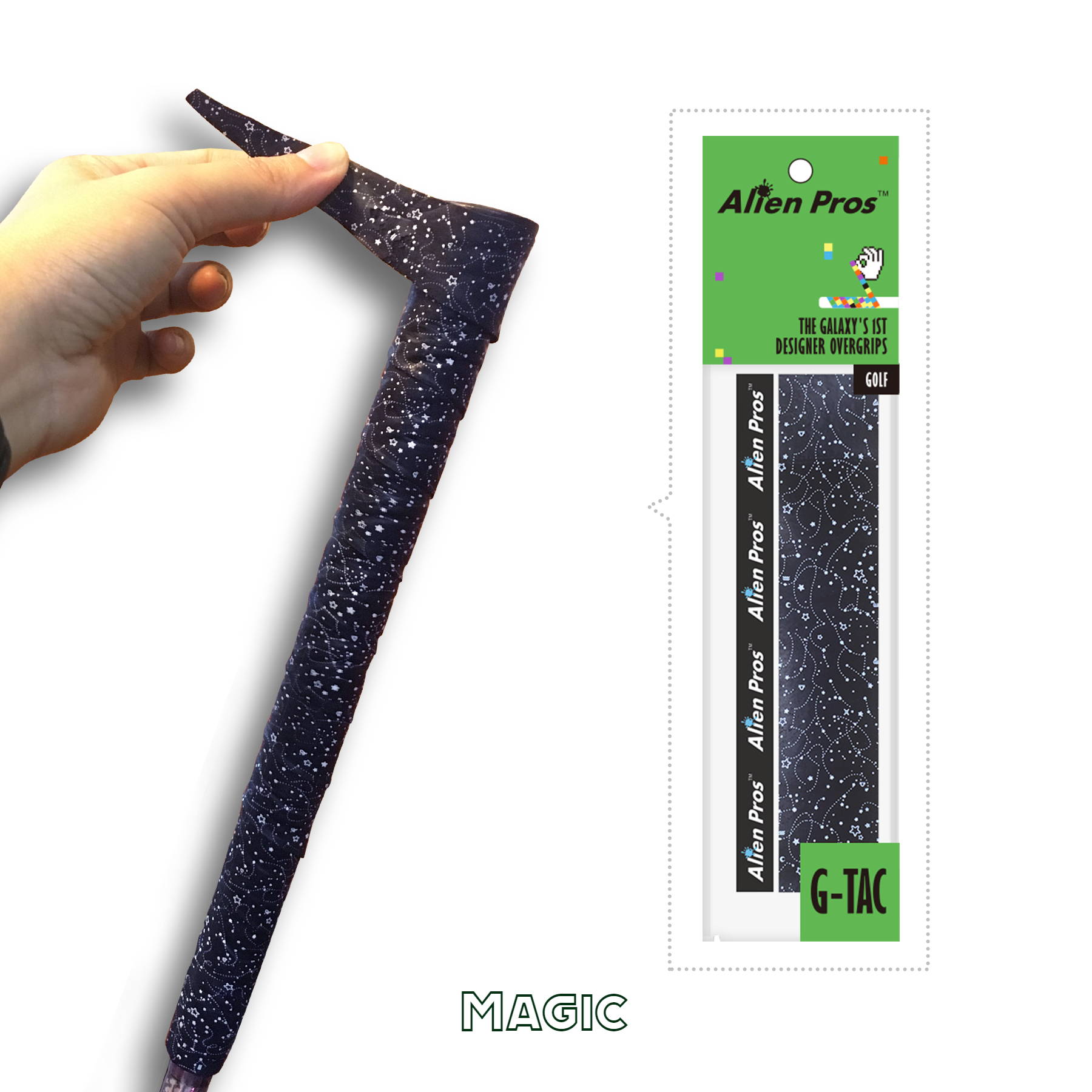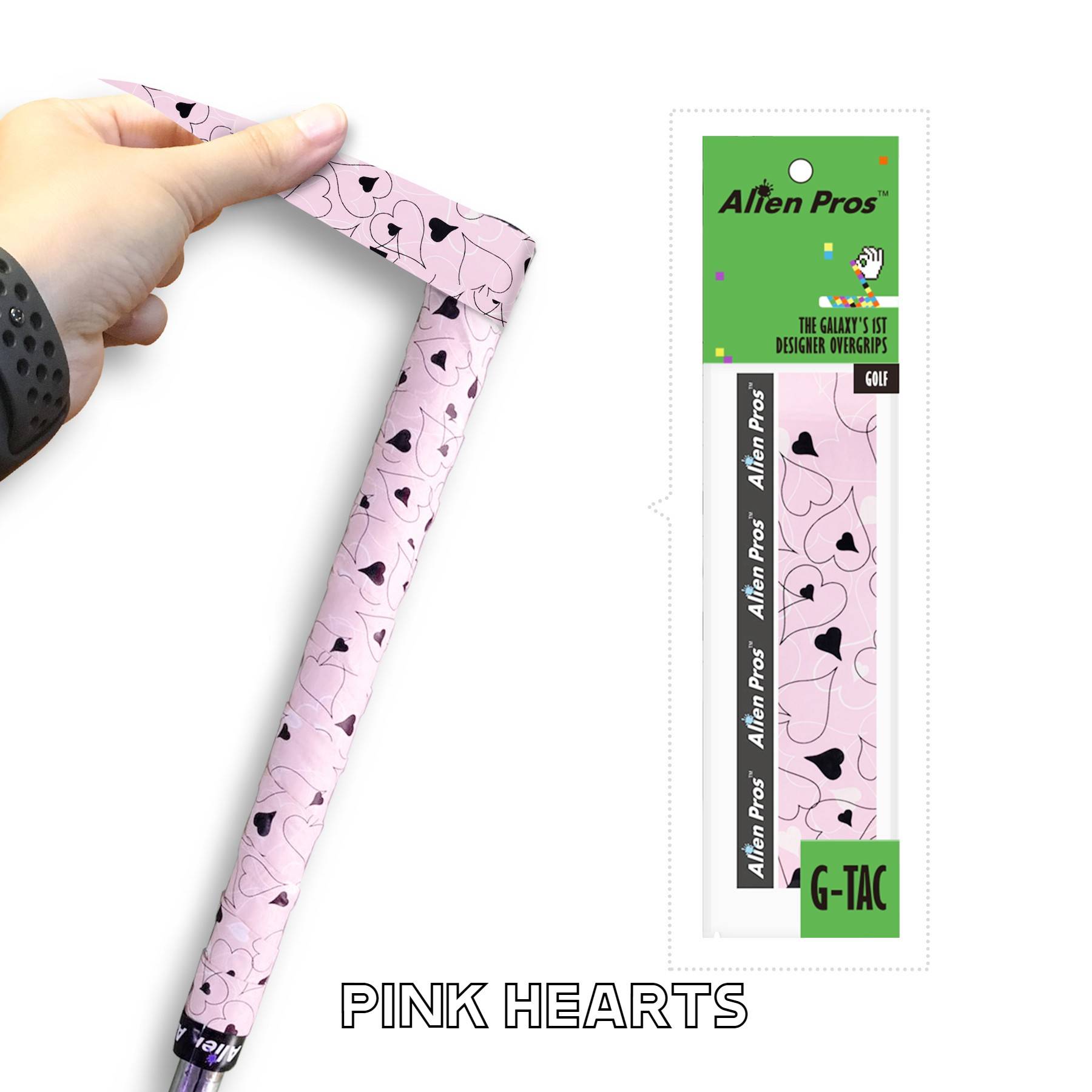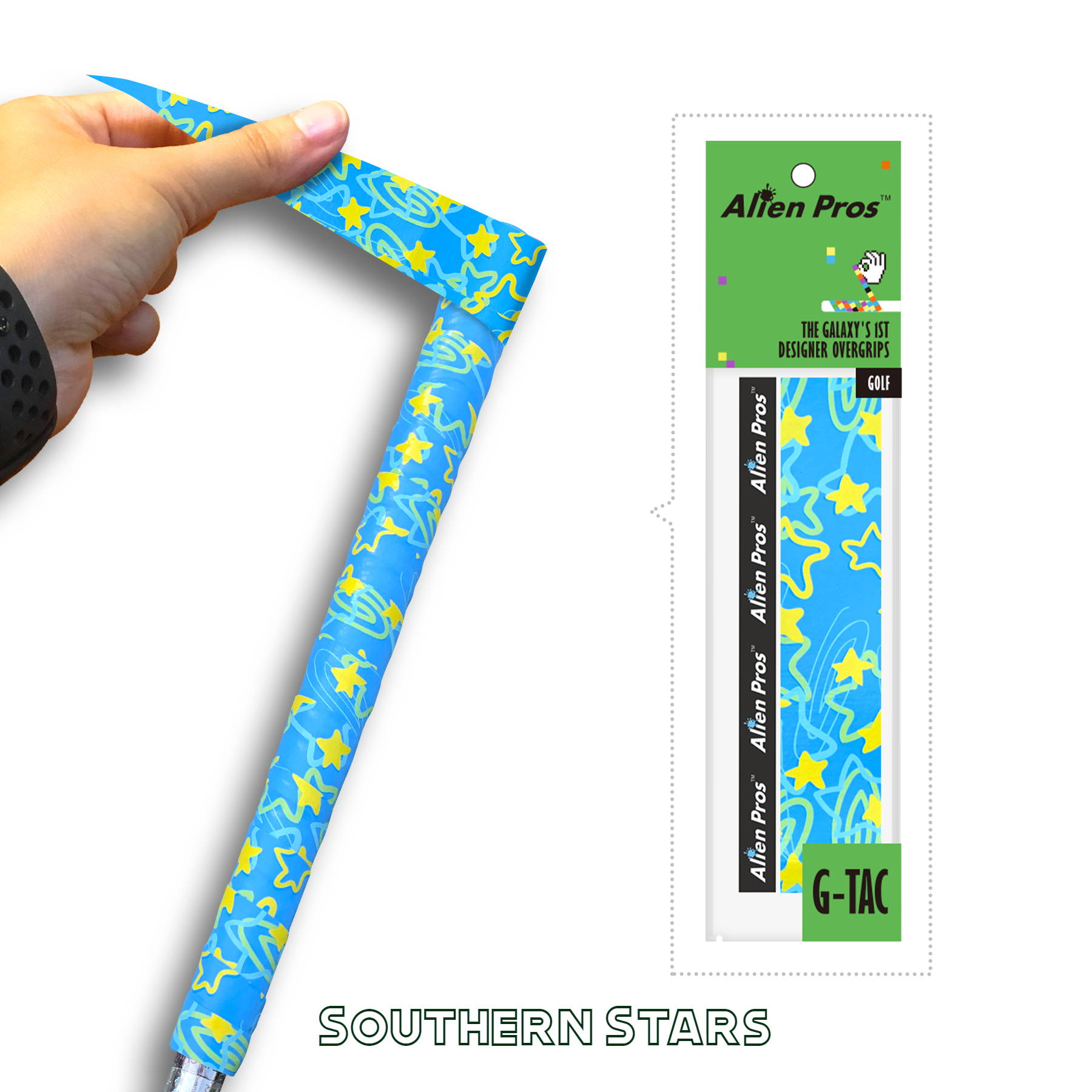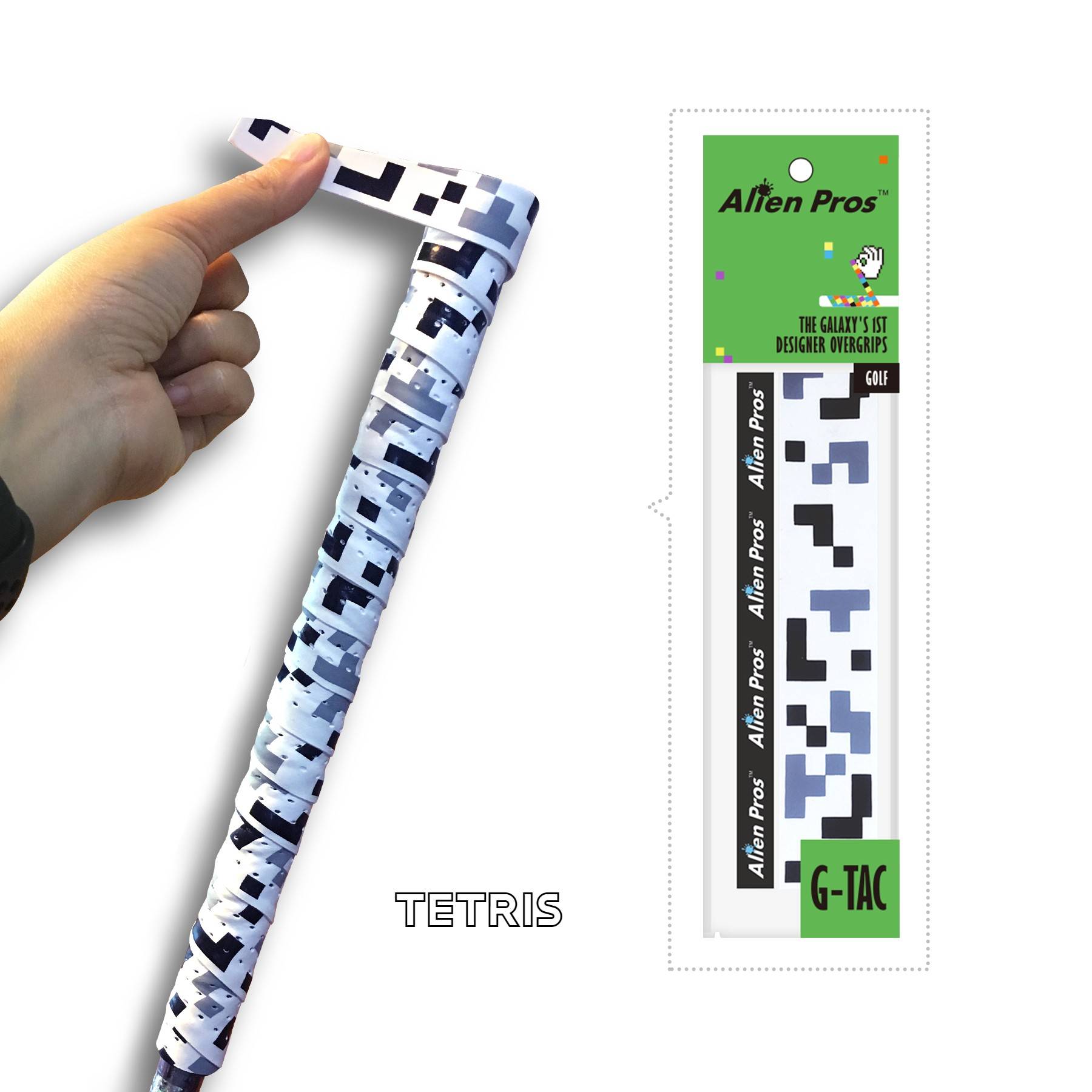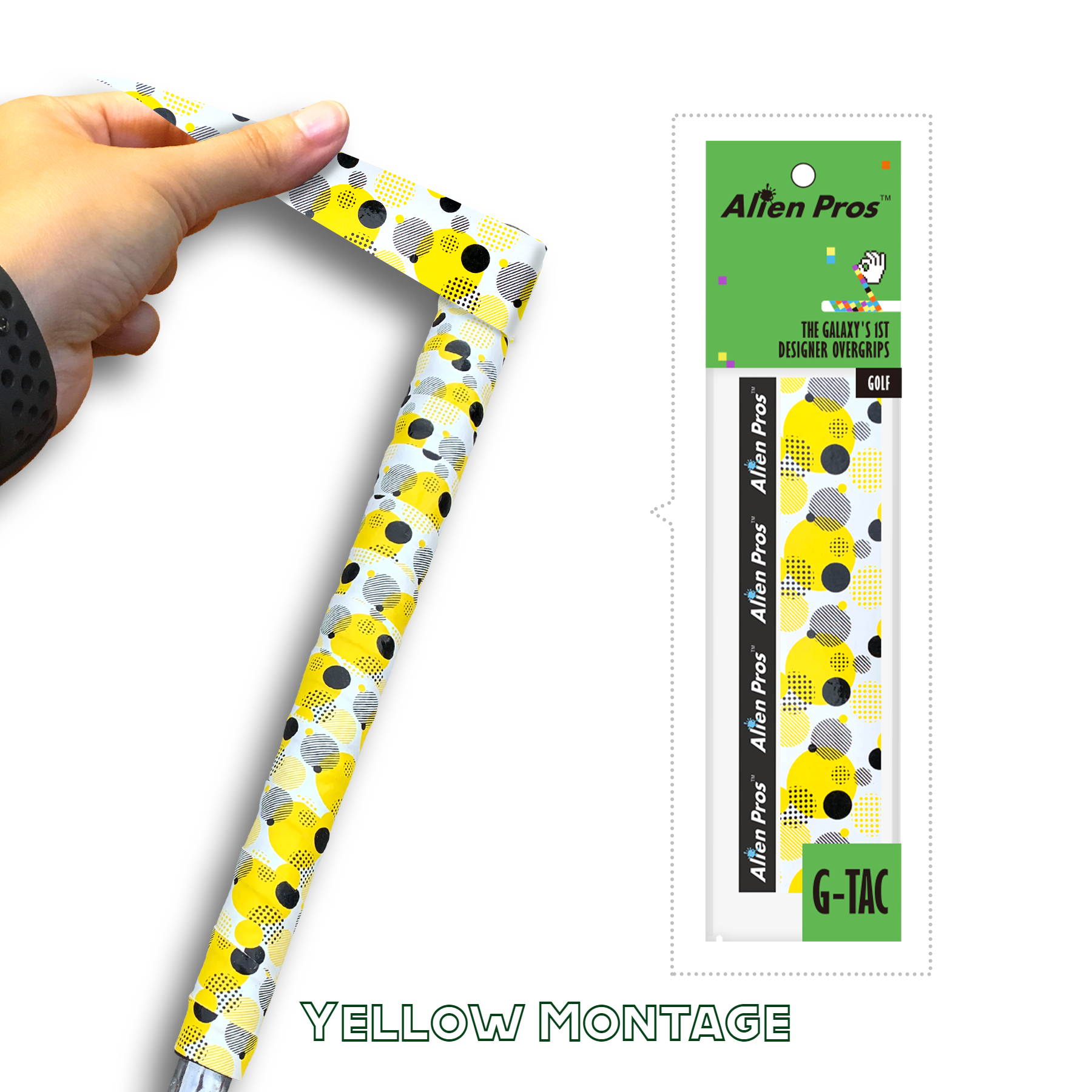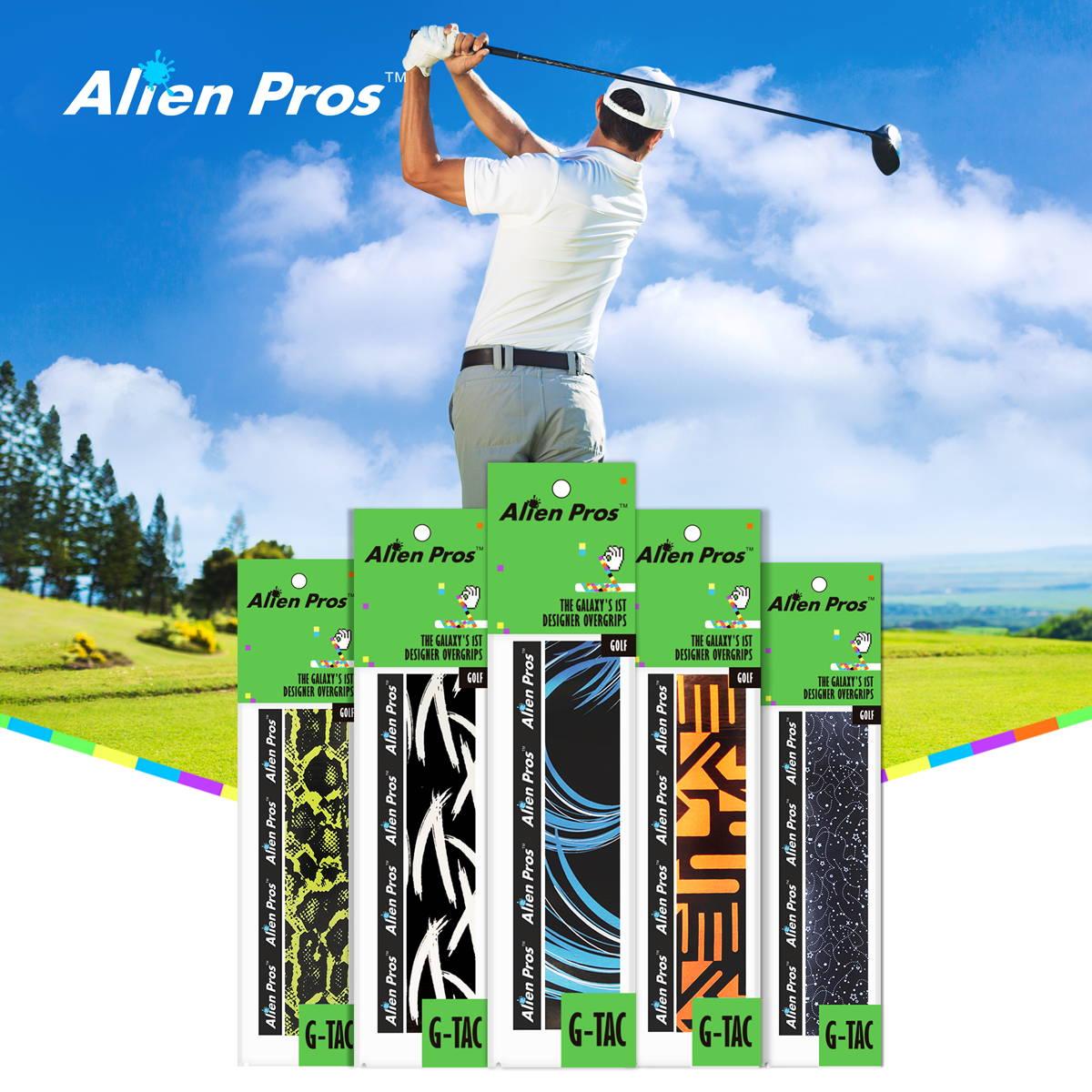 NO MORE MESSY TAPE OR SOLVENT. NO MORE TRIPS TO THE SHOP!
Alien Pros Golf Overgrips are made of flexible, absorbent material with just right amount of friction that makes a slightly tacky grip. Featuring strong anti-slip function, the overgrips is the among the most used grips in the market. The hydrophilic coating is what enables the overgrips to have intriguing designs without compromise on functionality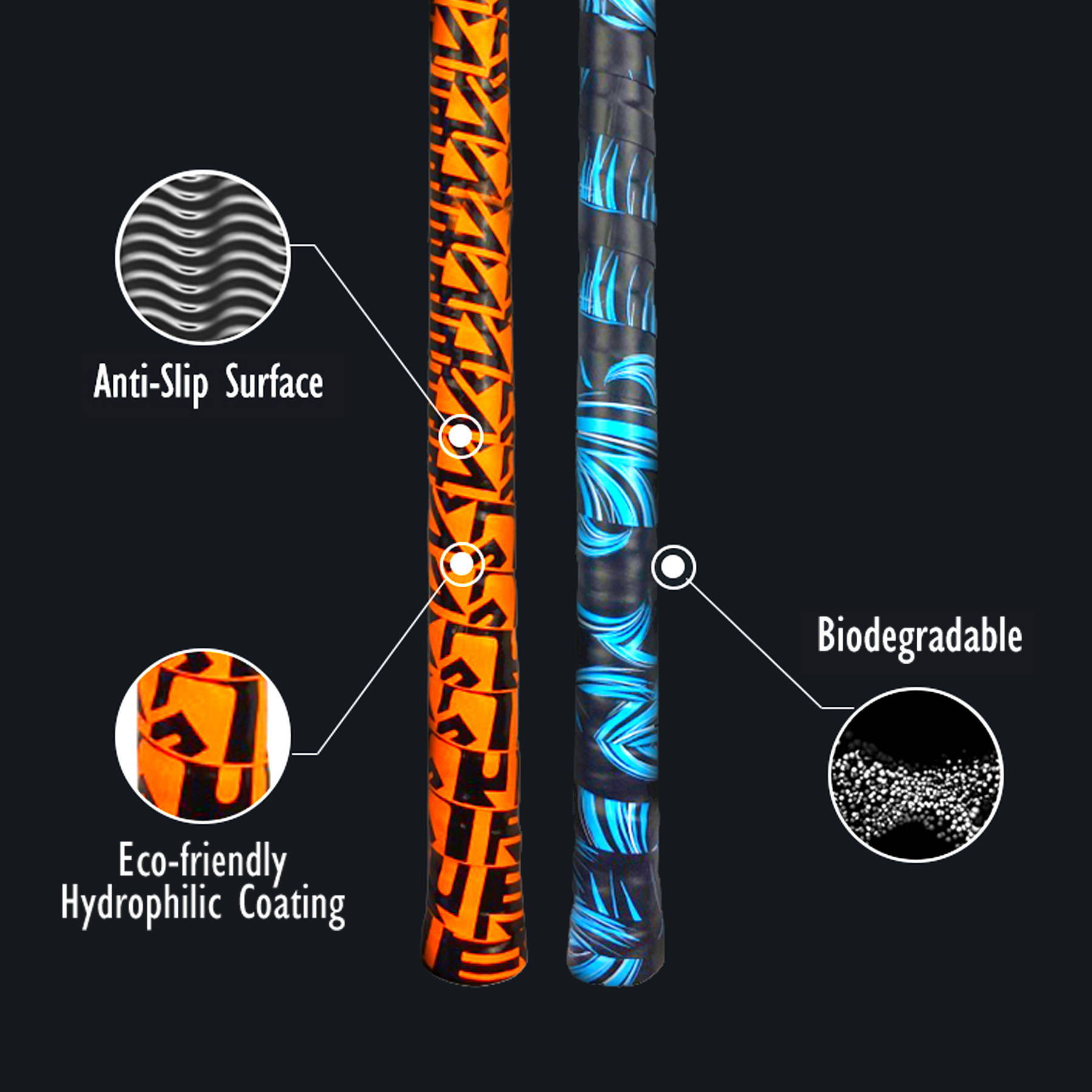 Microfibre Cloth
Synthetic fibre finer than one denier or decitex/thread - highly flexible, durable and ventilate
Fine Polyurethane Resin
Sophisticated polyurethane resin recipe that gives just-right combination of absorbency and tackiness
Anti-Slip Surface
The delicate PU surface also provides just-right amount of friction that delivers anti-slip function
Eco-Friendly Hydrophilic Coating
The design was integrated into the overgrips with non-toxic, hydrophilic coating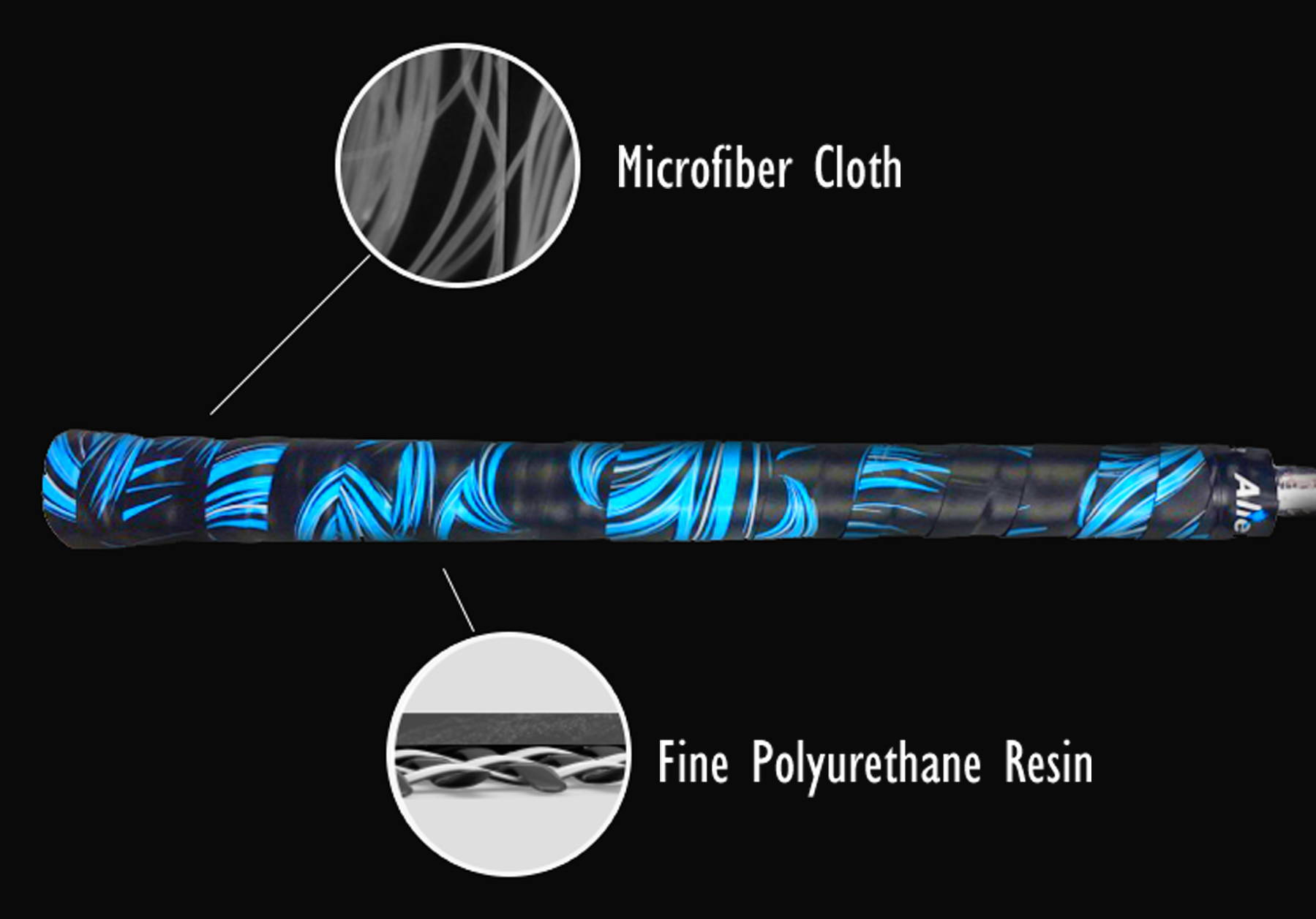 GOLF AUSTRALIA MAGAZINE REVIEW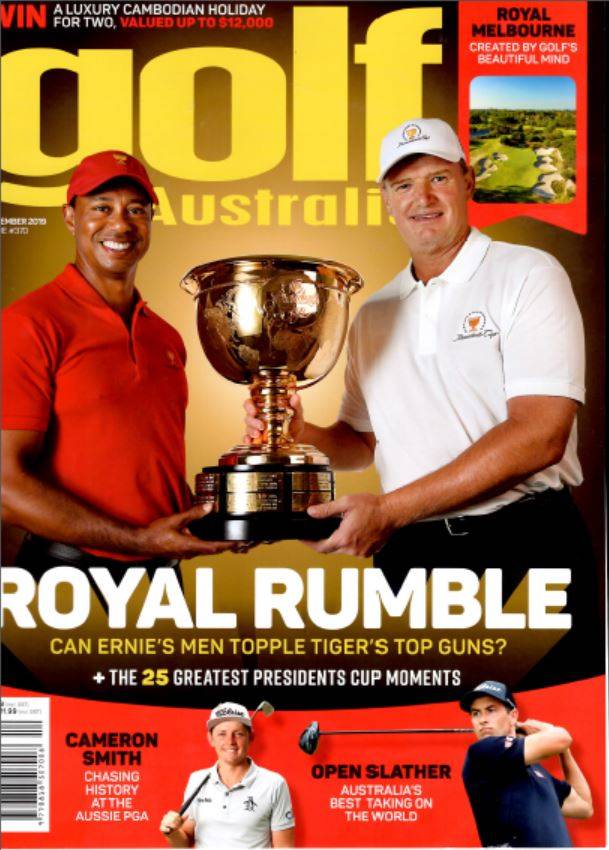 "I rarely wear a glove on the golf course and the texture of the grip really suited me in this regard. The tackiness helped maintain my grip in warm and humid conditions where my hands were sweating, while the softness of the overgrips also helped avoid any soreness in my hands after spending more than hour on the practice range.
The look of the Alien Pro Overgrips are certainly unique...the performance is extremely impressive and could sway even the most conservative golfers to give them a try"
Jimmy Emmanuel
Golf Australia Writer
GA Handicap: 9.4
DON'T TAKE OUR WORD FOR IT