QOD Extended Limited Warranty
Your satisfaction is our goal!
If you are dissatisfied for any reason we will try our utmost to ensure that we solve your problem at minimum in accordance with our warranty/guarantee but we would always endeavour to exceed our obligations at all times.
My Promise To You - A "No Risk Warranty"
"My name is Collin Hiss. I am the person behind the development of the QOD Product. It is my utmost desire to provide you with a superior product that will last you for many golfing seasons to come. I sincerely want you to be a happy customer who is satisfied with the QOD product you have purchased.
I promise that this product is made carefully and we take seriously any failure that may occur."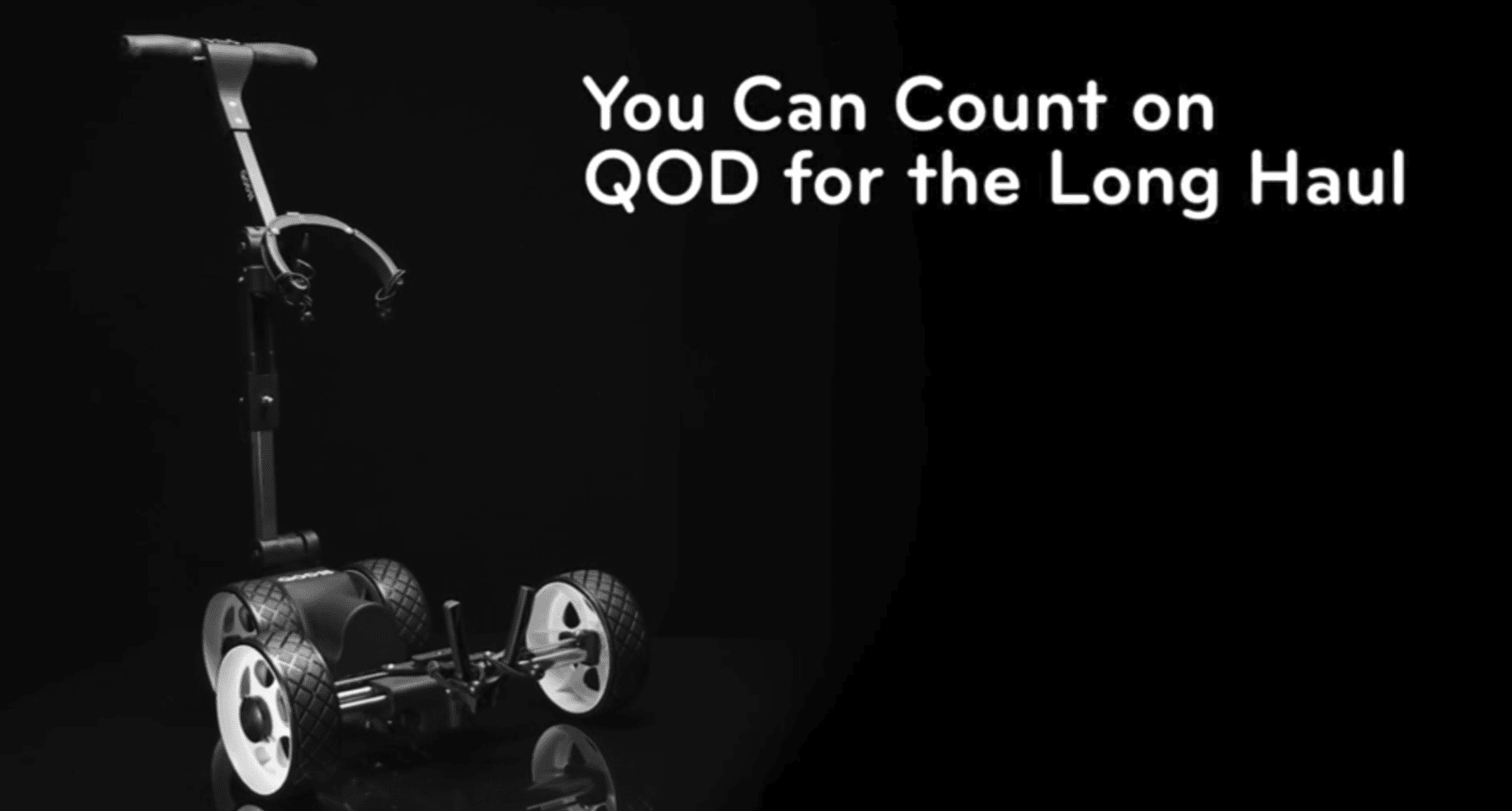 However for your peace of mind QOD Golf provides you with three years of protection for your purchase.
For your battery, Mini Miser provide TWO years of full coverage and THREE years of limited coverage.
At all times QOD will endeavour to get you up and running quickly if you should ever have a problem.

NO OTHER BUGGY ON THE MARKET PROVIDES THIS LEVEL of WARRANTY.
For 3 years QOD provides you with extended warranty on all the major parts coverage such as the motor and gears and wheels.
These are all expensive parts if something went wrong and we protect your interests because we are confident with our product. We obviously don't cover you for usage wear and tear and we don't cover you for accidental damage but we will always assist you to get you back golfing using our electric buggies.
For warranty queries please contact QOD Golf on (02) 9906 2777