5 Crucial Elements to consider when buying a golf buggy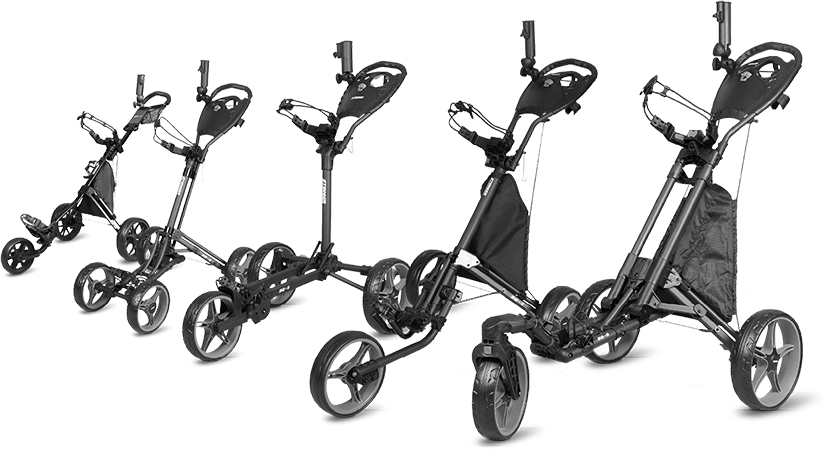 Why purchase a push buggy?
The push trolley is great if you are keen to leave it in your car or garage between games, as unlike the electric buggy's, you don't need to remember to charge them.

These days, the newer models are sleeker, lighter, and offer more storage options on the handle for your scorecard, water and balls too.
WHAT TO CONSIDER BEFORE YOU BUY?
The push trolley is more likely to be lightweight. It is ideal as it will help you when adding your golf bag and pushing it along the course. Pushing a cart or trolley uphill can get tricky, so weight is critical to consider.
The push trolley is the ideal option if you want something that folds down to a very manageable tool. Most models now have innovative folding mechanisms, allowing them to fold smaller and flatter than ever before.

Moving and Maneuverability
You need to be able to move and turn the trolley with ease. If you land up in thicker terrain, the lightness of the cart helps, but the ease of turning is critical to maintaining the balance of the cart too.
Of course, storage plays a crucial role in your decision, as you already have your golf bag to consider. Looking at carts with a smaller central console can assist with storing the trolley. But as we have already mentioned, most can fold up to be relatively flat.
There are many options available in the push buggy range that are affordable. Of course, you need to consider the cost of the buggy. The electric buggy's cost far more, and you need to remember to charge the battery before you leave for your game.

Let's look at some brand comparisons based on the above elements to outline what you can consider and at what price.