Reinventing the Wheel
This excerpt is taken from an article written by Brian O'Hare, editor, Australian Senior Golfer. The full article can be found at https://australianseniorgolfer.com.au/23320/concourse-smart-wheels-golf-buggy-review-reinventing-the-wheel/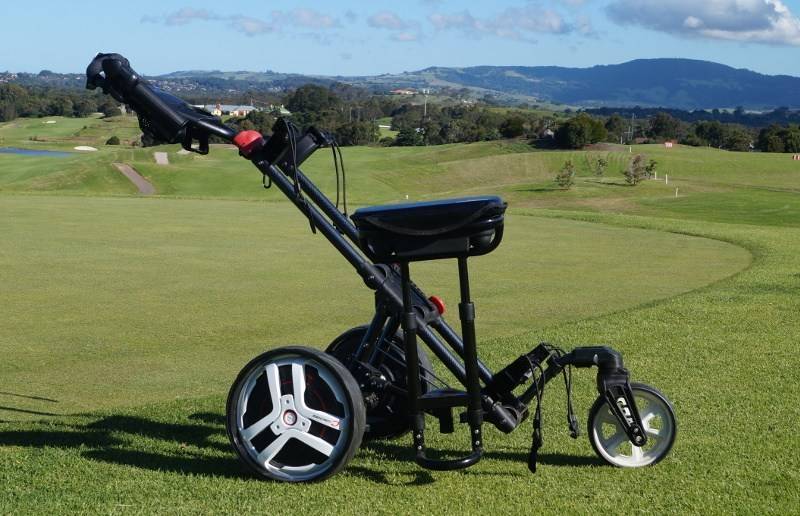 IT can be a little disconcerting when you realise one of your golfing partners is falling in love with your golf buggy.
As the object of the golfer in question's affection was the Concourse Smart Wheels, set up with the company's dedicated Vogue buggy, the attraction was very understandable, but no less troubling.
It began innocently enough with some furtive glances shortly after teeing off in a comp round fourball one Saturday morning.
You get those curious looks from many golfers who see the Smart Wheels in operation for the first time. There are puzzled expressions as they realise there is a fully remote controlled electric golf buggy buzzing around the fairway in front of them – but it doesn't appear to have any visible battery or motor.
My sometime golfing partner's initial coy peeks had become more brazen as the round progressed and by the 12th hole had become full on leering.
He had asked some polite sounding questions about the Smart Wheels' design and operation, but I think it was just the overall look of the thing – the sheer engineering accomplishment – that was obviously getting his blood racing.
More and more he looked like he wanted to drag the Concourse into the nearest bushes and give it a full internal probing. I just had to step in.
"Show some bloody respect for god's sake," I said to the golfer mid fairway. "You've only just bloody met!"
For is there is one thing the Concourse Smart Wheels deserves: it is respect.
Concourse founder and prime mover David MacKay has achieved something that in this case is not just a throw-away line – he's actually reinvented the wheel.
Please like us on Facebook, Twitter, and Instagram -->