Kingcaddy Golf Australia Article
Chariots that Fire
TRUST THE KING!
Featured in July 2021 Golf Australia Magazine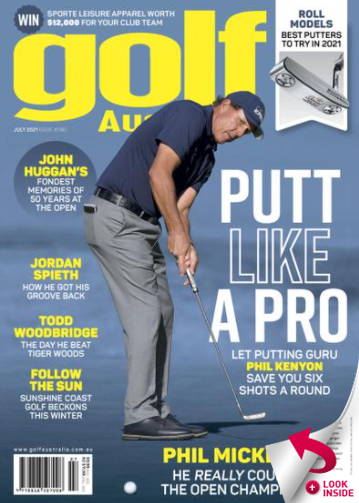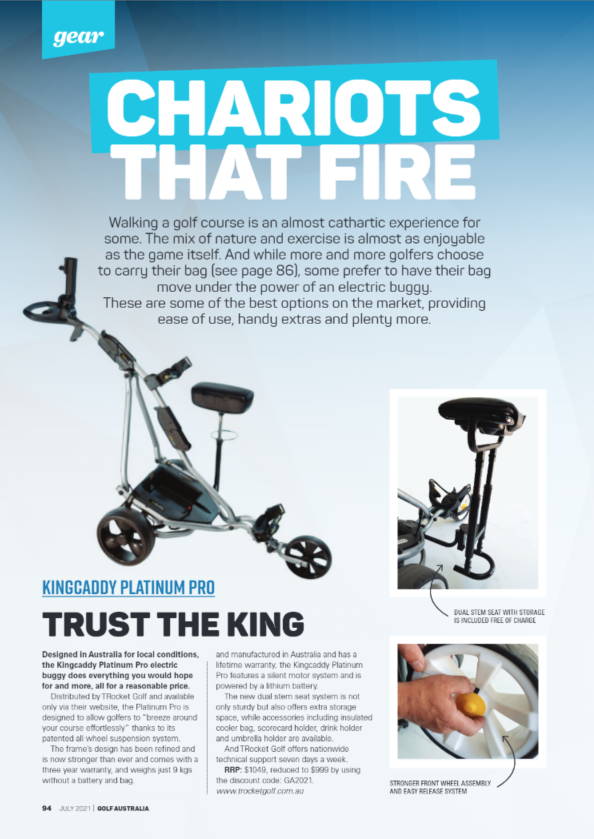 Designed in Australia for local conditions, the Kingcaddy Platinum Proelectric buggy does everything you would hope for and more, all for a reasonable price.
Distributed by TRocket Golf and available only via their website, the Platinum Pro is designed to allow golfers to "breeze around your course effortlessly" thanks to its patented all wheel suspension system.'
The frame's design has been refined and is now stronger than ever and comes with a three year warranty and weighs just 9 kgs without a battery and bag. The Kingcaddy Platinum Pro features a silent motot system and is powered by a quality lithium battery.
The new dual stem seat system is not only sturdy but also offers extra storage space, while accessories including insulated cooler bag, scorecard holder, drink holder, and umbrella holder are all included in the price.