Why Everyone Still Loves Paper Wall Calendars
In this digital age, where people have calendars and schedules on their phones and other devices, you might be wondering whether paper wall calendars are still useful. Do people still use paper wall calendars? Are they still worth having?
Article commissioned by Rod Hill, TRocket Golf, October 2020
WHY DO PEOPLE STILL USE THEM?
Actually, paper wall calendars are still as useful and in demand as ever. Let's take a look at some of the reasons why.
First of all, paper wall calendars aren't just useful - they can be decorative too. Writing on a brand new paper wall calendar for the first time feels like starting the year fresh, and with a clean slate.
You can view a whole week, month or even year depending on the type of calendar you have, and it will bring people together around a focal point. Everyone in the family or office knows where the calendar is and can see it or use it at anytime.
A home wall calendar can be strictly functional or it can act as a kind of journal if you write down little notes about what you are doing and perhaps attach ticket stubs and so on, you can even hold on to it as a keepsake, even when next year's calendar is up.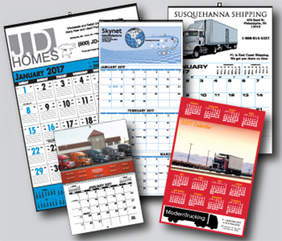 Many Designs to Choose From
Paper wall calendars come in many shapes, sizes and designs, and you can find one which perfectly fits in with your own style, taste and needs. Match your office or home decor with the perfect paper wall calendar and personalize it however you like.
You might want something elegant and simple for business or a more decorative wall calendar for your home. Jot down anniversaries, birthdays and appointments, as well as anything you want to be reminded about.
Choose from a 12, 18 or even 24 month planner, or even a perpetual one if you want to keep a record of birthdays and anniversaries without having to write them out again every year. Pick out whichever shape and size of calendar would look best on the wall.
There are many ways to use these calendars, whether you want to use stickers to mark today's date or write in different colours for different members of the family.
Everyone can collaborate and write their own appointments on there. If you have a busy family, perhaps everyone would prefer their own wall calendar, or choose one with different columns for each person.
Paper Wall Calendars are Motivational
A beautiful wall calendar is going to catch your eye every time you come into the room, and it can help keep you motivated. You can see everything written on there at a glance.
Whether you opt for something with beautiful pictures such as flowers, animals or landscapes, a bespoke calendar with your own family members' photos on it, or an elegant wall calendar which you like for another reason, it is going to appeal to you personally.
Paper wall calendars can be beautiful as well as useful. They can keep you on track and make sure you don't forget any important appointments or anniversaries.
These calendars are more personal than the calendar app on your phone or tablet, and they are also more reliable. Imagine if something happened to your phone - you might lose all your appointments and records! This is not going to happen when you choose to have a beautiful paper wall calendar instead.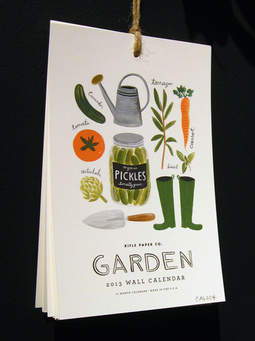 are you inspired to get a wall calendar for 2021
The Life's a Ball 2021 calendar is colorful and fun. There is plenty of room for notes, appointments, and reminders..