Comparison of MGI, Motocaddy, and QOD Electric Buggies
Until you get one, you might not know the convenience an electric golf buggy brings. They greatly improve your field experience which can lead to better results. You can substitute pulling energy into your rounds. The best part? There are no lower back pains after playing golf.
Below we've reviewed three of the best electric golf trolleys available in Australia today.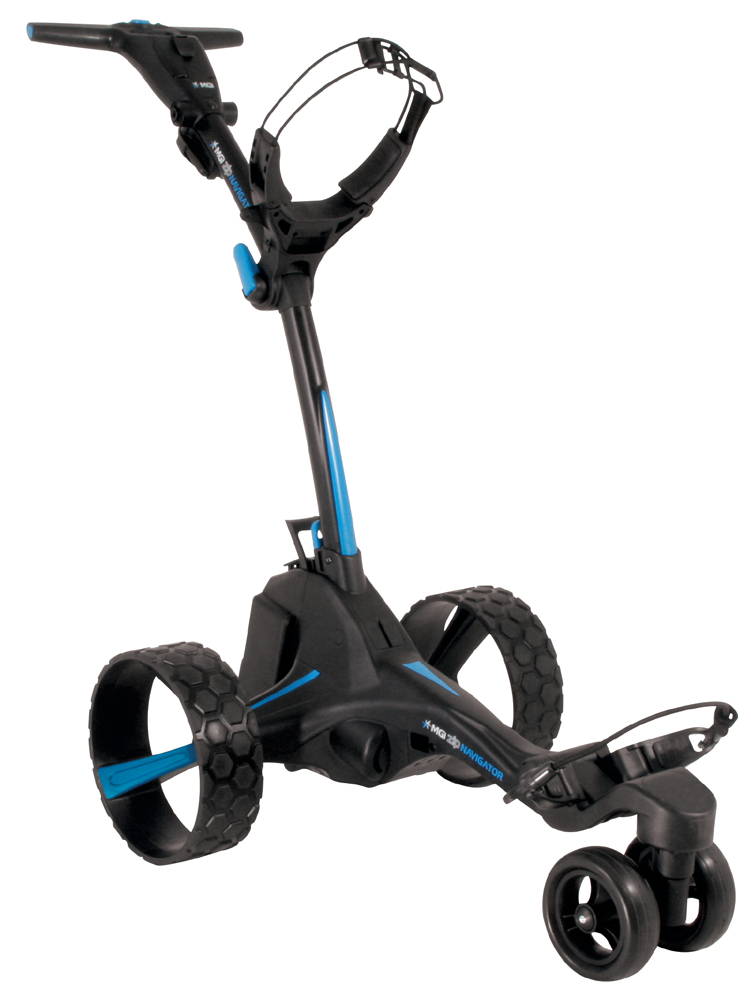 MGI Zip Navigator
Motorised Golf Buggy

$1999.00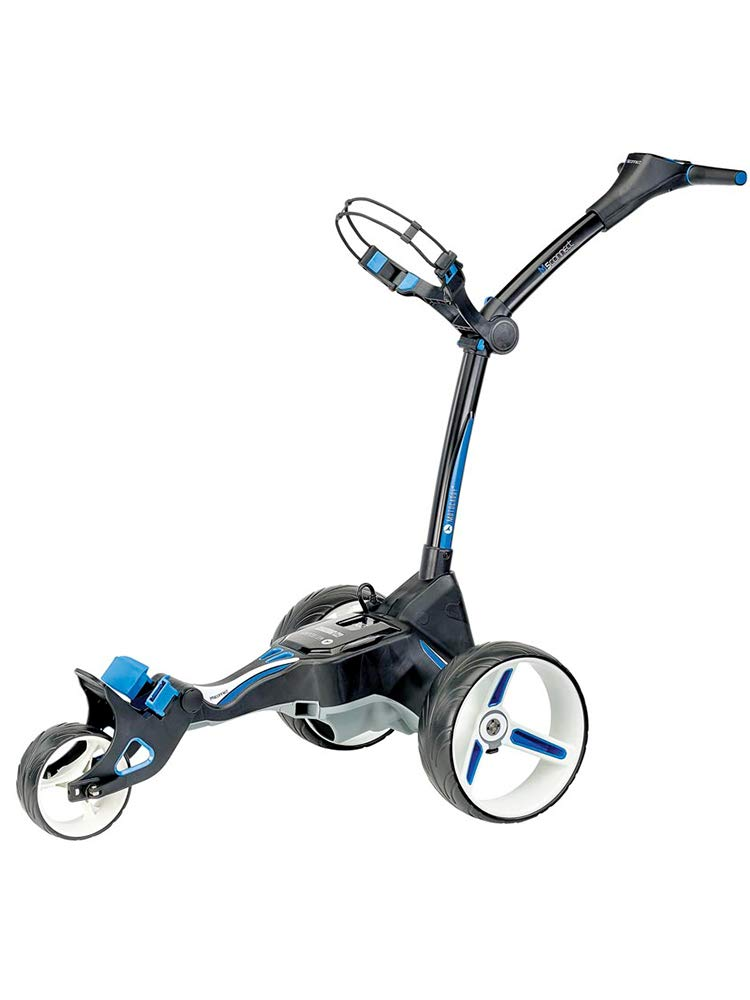 Motocaddy M5 CONNECT
Electric Trolley

$1499.95

Mgi Zip Navigator Motorised Lithium Golf Buggy
This 2019 electric trolley model from MGI boasts a full direction remote control enhanced with the Gyroscope tracking technology to ensure it tracks straight. With downhill and uphill speed control to add on, it surely lives up to its name – The Zip Navigator.
It's fitted with a lithium 24V 380Wh battery and 200W twin calibrated motors. Also, it has a front-wheel swivel for better mobility and a rear stabilizer wheel to improve uphill stability. Its LCDs show useful information such as the time, covered distance, battery status, as well as service and maintenance sensors
Upon purchase, you will be provided with a remote control to help untether you from the trolley. Other accessories provided include USB cord, battery, charger
The above features make it easy to use and quite reliable. Being an MGI, flagship trolleys have ensured you can increase the functionality with a wide range of additional compatible accessories. With a two-step fold, you can compact it in your car trunk for easy transportation.
The major downside with the MGI zip navigator is its price. One has to question whether a remote buggy is worth the money. Also, it can be hard to control when it runs out of power.
Motocaddy M5 Connect Electric Trolley
The Motocaddy M5 connect is fitted with features and accessories that simplify its use for modern golfers. It is controlled by a rechargeable lithium handset with responsive dual control buttons which can be used for emergency stops and pause/resume features.
Its drive system has a plethora of features such as multidirectional control, downhill control, lateral slope compensation and nine-speed settings. Its high-resolution
LCDs shows speed, battery & power levels
The trolley is powered by a 28v system with an 18 Hole Lithium battery that supports onboard charging. Its 230W motor is super quiet.
Alternatively, you can manual-control it where the adjustable soft-touch ergonomic handle can be used. Stability of the buggy on varying terrains is ensured by its oversize frame and a tilt function option
You can connect to your trolley through Bluetooth and use Motocaddy GPS app. Moreover, you can also charge your phone and stay connected where texts, missed calls, emails or even Whatsapp notifications can be preconfigured as alerts on the M5 Connect app.
The trolley is available in alpine white & black graphite colors and comes with a battery and a charger. It's quite compact with invertible wheels and foldable footprints ensuring it to fit in the smallest of spaces
QOD stands for "Quality of Design" and this electric push trolley doesn't fall short of its name. It's compact and small when folded (31.5cm x 37.5cm x 42.5cm) ensuring it can easily fit into the smallest car trunk or even golf club lockers. It only weighs 8.8kgs
Unlike other buggies, this one has a unique 4 wheel design for more stability.
Its motor is a super quiet 180 watt rated powered by a lithium 18-hole battery. There's an alternative 36-hole version, which charges within 4 hours.
For control, there is no remote but its 7 buttons can be used to set three-option distance ranging from 10, 20, and 30 seconds, continuous pace, timed stops, stop/start power, speed up, speed down, and distance control. To ensure straight tracking, it is equipped with a unique wheel tracking system.
Admittedly, the lack of a remote is one less thing to worry about on the golf course. Still, it has an LCD and its controls have LED displays. For your phone charging needs, a USB port is provided.
The provided comprehensive 5 years warranty is a sign aircraft-grade aluminum and high-density plastic parts make a very durable electric trolley. It's no surprise it won an award in the Golf Europe show in the Electric Golf Trolley category.