the best electric golf buggy for sale in australia
if you are looking for a golf buggy go no further than the QOD Electric Golf Buggy
The next big thing in golf may well be the smallest
The 148th open is starting this week
Selected QOD Buggies are being discounted by up to 10% to celebrate
The Open which starts this Thursday.
Big where it matters, small where it counts

The buggy folds to a mere (L) 45cm x (W) 34cm x (H) 37cm.
This means it stores into most golf club personal lockers and two or more buggies will easily fit in the boot of a standard size car.
Quality design and Australian made
The QOD's compact Australian made design doesn't compromise on quality.
It is constructed using only the finest materials and is packed with exciting features such as a whisper-quiet motor and continuous pace control.
Smaller, lighter and longer-lasting battery
In keeping with its compact design, QOD is powered by the SMALLEST and LIGHTEST battery of its kind! The 18–36 hole lithium batter will fully charge in under 4 hours.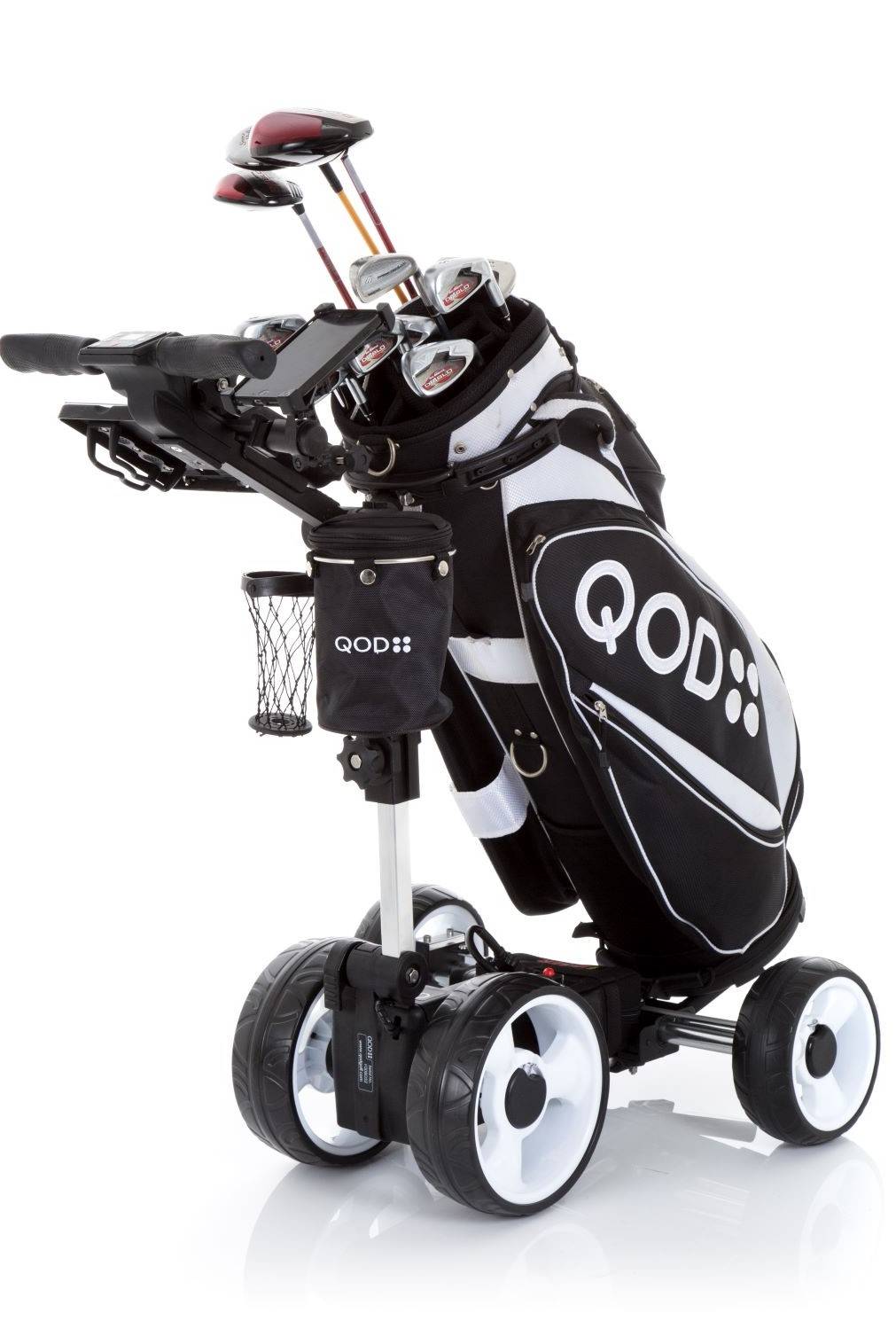 3 Year Warranty provides peace of mind

Folds smaller than any electric golf buggy

User-Friendly Controls allow you to focus

Made in Australia with quality components

USB Port keeps any phone charged all day

Lithium-Ion Battery lasts 36 holes

Battery charges in under 4 hours

Free-Wheel mode at all times

Accessories remain attached when folded

Service & Support available 7 days a week
Setting up the QOD is
simple and easy ...
Ready to play in under 60 seconds!
Choose the QOD Electric Golf Buggy Model that suits you best ...
Available QOD Accessories
Royal Portrush hosts the 2019 Open Championship: Preview, Leaderboard Posted 16th July 2019
Royal Portrush 148th Open The Open QOD Buggy Specials   The openDates July 18th to July 21st 2019 Winner's Prize...
~ What the Experts have to say about the QOD Electric Buggy ~

Golf Websites Recommended by TRocket Golf
~ Check out these websites ~

Disclosure: Any/all of the links on this website are affiliate links of which we receive a small commission from the sale of certain items, but the price remains the same for you.